FENS Forum of Neuroscience – virtual meeting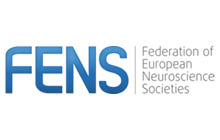 The FENS Forum of Neuroscience is the largest international neuroscience meeting in Europe, involving all neuroscience societies' members of FENS, and held every two years on even years.
Participants in the FENS Forums are scientists at all career levels working in all areas of neuroscience research. Students and early career researchers are extensively represented as a group in the Forum.
This year, FENS will be held as a virtual meeting. We are looking forward to "e-meet" you.
Please find information on our booth and the solutions for neuroscience research we offer together with our sister company Harvard Apparatus on our FENS event page.